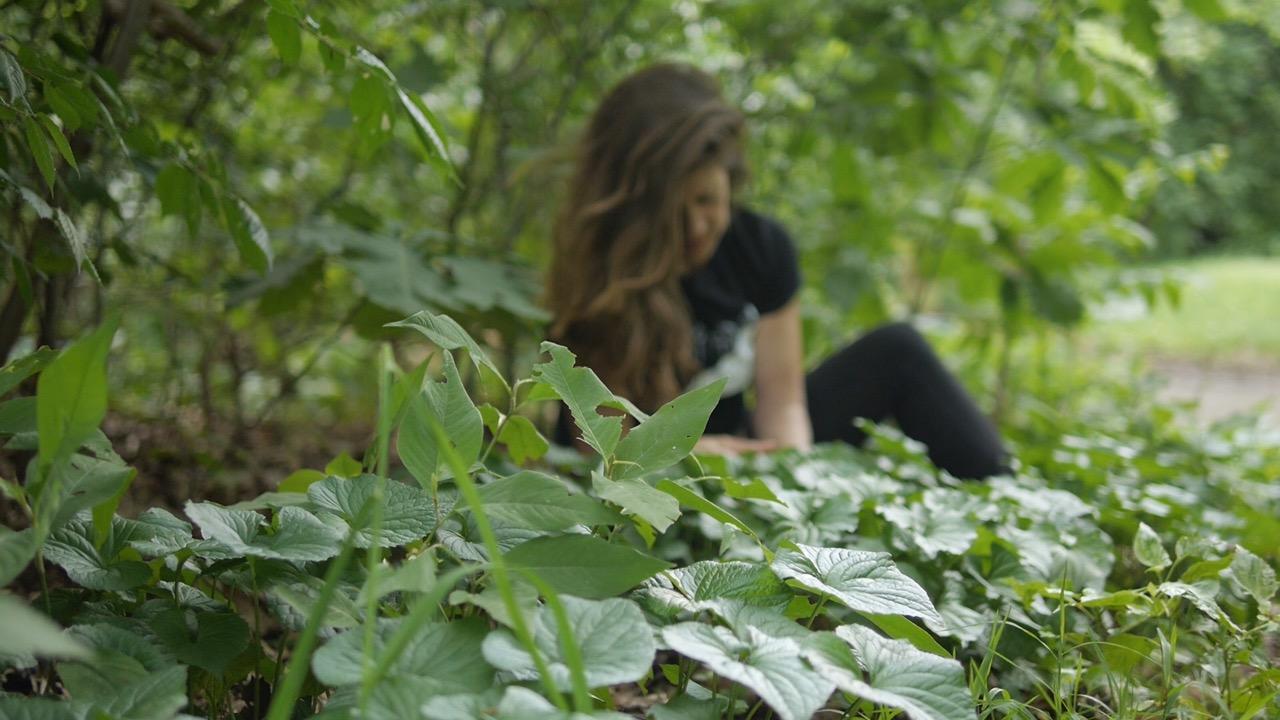 Series collaboration between Mallory Lance of Ravenous Zine & Vanessa Chakour of Sacred Warrior

____________________________
Join us as we discuss how supporting the environment can be an act of resistance with a two part series introduction including a panel discussion and park walk.
Introduction to Rewilding As Resistance Series
Panel Discussion
THIS EVENT IS RESCHEDULED
Rewilding As Resistance: Rethinking Weeds
Plant Walk at Prospect Park

THIS EVENT IS RESCHEDULED 

Join Ravenous Zine founder Mallory Lance and Sacred Warrior founder Vanessa Chakour for 'Rewilding as Resistance' a monthly talk series covering the themes of Re-Wilding, Resistance, and how they each play into each other.
For the inaugural talk they will introduce the series, define ReWilding and also discuss why we need to reframe the way we all think of environmentalism as an issue for the people and not just an elitist issue. Come with questions and join us for an interactive panel discussion about how environmentalism, activism, human rights, animal rights, and social justice are all intertwined.
Two weeks after our panel, on June 6th, join Mallory and Vanessa for a plant walk 'Rethinking Weeds: The Medicine of the Wild Ones'. During this walk and talk in Prospect Park, we'll explore the ways abundant weeds like dandelion, burdock, mugwort and plantain can heal our relationship with the land and ourselves. You'll learn to identify and work with a a few of these allies as medicine for the mind, body and spirit, and deepen relationship with nature in NYC.

Introduction to Rewilding As Resistance
Two Part Ticket
$60 advance
$65 at the door
Introduction to Rewilding As Resistance
Panel Discussion Ticket 
$30 advance
$35 at the door
Rewilding As Resistance: Rethinking Weeds
Plant Walk Ticket at Prospect Park
$30 advance
$35 day of event
Ticket will include 10% off at the cafe and 15% off Kollectiv Spa services (not including NutriDrip and HigherDOSE)
tickets are non-refundable
Mallory Lance is the founder, Editor-In-Chief and creative director of Ravenous Zine. She began her career working in the film industry in the programming department at the Tribeca Film Festival. After a brief period in lifestyle book publishing as a senior editor, she left the arts admin world to begin her own business. Driven by an innate need to reconnect with the wild, underground and fascinating worlds of discovery, she left office work to become an event producer and content creator, launching Ravenous Craft, a lifestyle destination for which she curated and conceptualized workshops, dinners, and tastings, partnering with Atlas Obscura and other organizations, dedicated to peeling back the layers and unearthing the history behind craft that goes into food, drink, and plant medicine. She continues to produce events and content that fit this ethos while working on volume III of Ravenous Zine, set for a May 2019 release.
Vanessa Chakour is an herbalist, holistic arts educator, martial artist, environmental activist, and founder of Sacred Warrior (sacredwarrior.co)—a multi-disciplinary educational and experiential "school" offering courses, workshops, and retreats that integrate plant medicine, martial arts, wildlife conservation, and meditation. Sacred Warrior's mission is to help people deepen relationship with themselves and with the living environment. A dynamic blend of her vast personal experiences over the last two decades, Vanessa's work is rooted in the belief that healing happens through reclaiming an intuitive connection to ourselves, the natural world, and our own "inner wild."
Vanessa inspires her students to cultivate personal relationships with the plants and animals that share our ecosystem, and curates embodied experiences in her workshops, herbal apprenticeships, talks in NYC and throughout the Northeast. She conducts Sacred Warrior's rewilding retreats in partnership with wildlife organizations such as the Wolf Conservation Center in New York, The Jaguar Rescue Center in Costa Rica, and Alladale Wilderness Reserve in the Scottish Highlands.
Kollectiv is an urban retreat center in Manhattan's East Village designed to restore your mental, physical, emotional, and spiritual wellbeing. It's upper level is home to a plant-based cafe and a Herbal dispensary/herbal pharmacy (The Alchemist's Kitchen), while its lower level hosts the most advanced healing modalities in the wellness arena. Our spa partners offer kryo therapy (KryoLounge), infrared saunas (HigherDOSE), vitamin IV therapy (NutriDrip), as well as electromagnetic healing, massage and reiki appointments at Kollectiv Spa.
The Alchemist's Kitchen is a unique destination in the Bowery. More than a botanical dispensary and a whole plant tonic bar serving elixirs and healthy treats, we are a gateway into a conscious lifestyle and community, through our plant-based products, wellness events and transformational workshops.